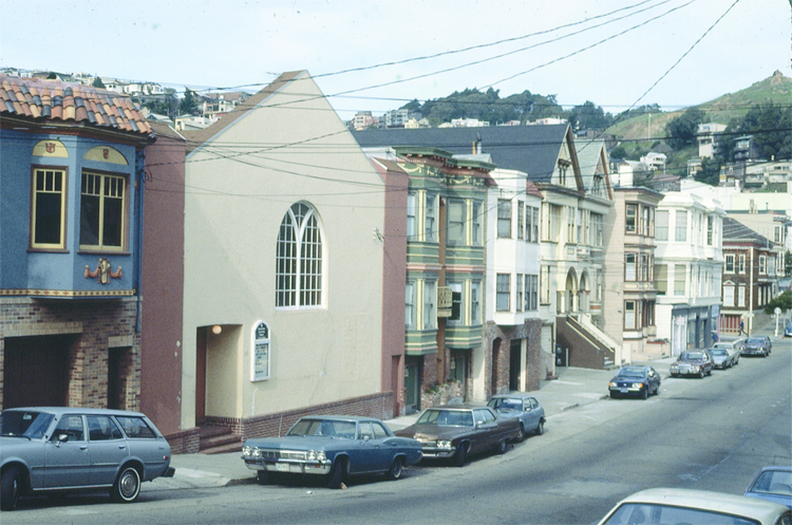 IMAGE: The Metropolitan Community Church at 150 Eureka Street, 1985. Photo by Max Kirkeberg. Courtesy of Max Kirkeberg Collection, San Francisco State University. AUDIO: An evening service opens with "This is the Day" by Leon C. Roberts. MCCSF Archive, March 7, 1999.
In 1979, a community of LGBTQ Christians bought an old church building in San Francisco's Castro District. Over the next decade, the Metropolitan Community Church of San Francisco (MCCSF) became known in the neighborhood as the "Pink and Purple Church." It started as a place where queer people could be out and proud about their sexuality and their faith. When AIDS hit, it became a place where they could sing and pray, heal and mourn, resist and celebrate.

This exhibit uses archival sound to tell the story of MCCSF and how it got through the height of the AIDS epidemic in the United States. It's drawn from a collection of audio recordings made by MCCSF starting in 1987. In 2011, a long-time member told researcher Lynne Gerber about tapes he had stored under the floor in the church's sound room. The collection of more than 1200 cassettes had been unknown to the rest of the congregation.