An organ plays as the MCCSF congregation gathers for a worship service. The music is an excerpt from Felix Mendelssohn's Organ Sonata 6. MCCSF Archive, March 10, 1989.
The Metropolitan Community Church of San Francisco (MCCSF) worshipped in San Francisco's Castro neighborhood throughout the 1980s and 90s. The Castro was the city's iconic gay neighborhood – "gay mecca" to some, "gay ghetto" to others. Gay neighborhoods were places gay and lesbian people lived and made lives together – lives that included but went far beyond sex. The Castro had out and proud gay bookstores, dry cleaners, hardware stores, restaurants, insurance companies, and a legendary movie theater. MCCSF was its neighborhood church, a congregation founded on a message of gay acceptance and ministering to gay people by gay people.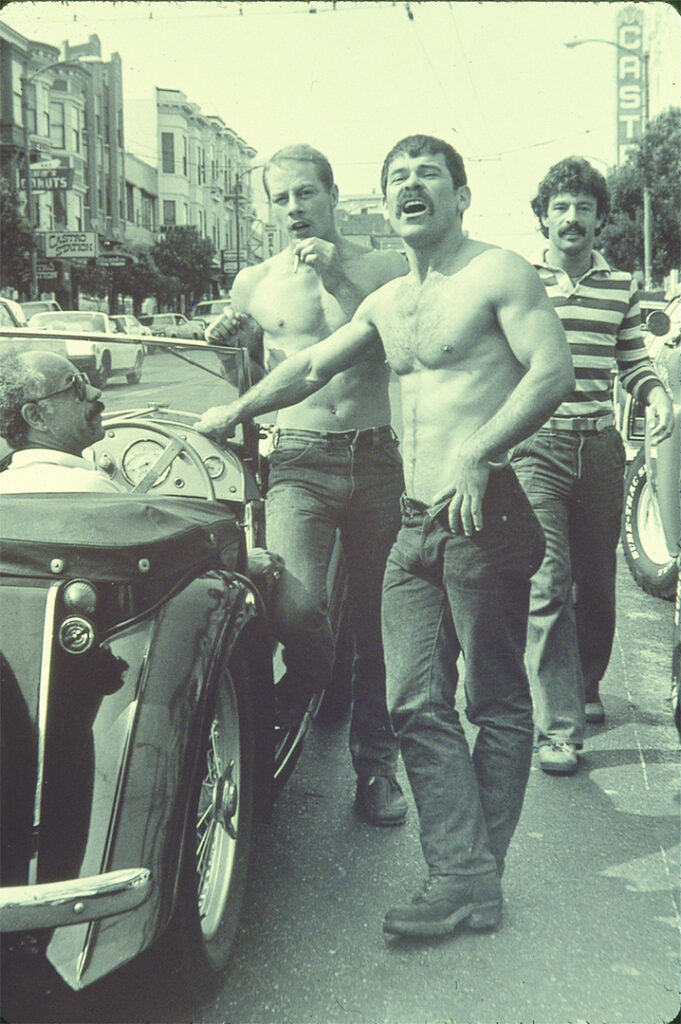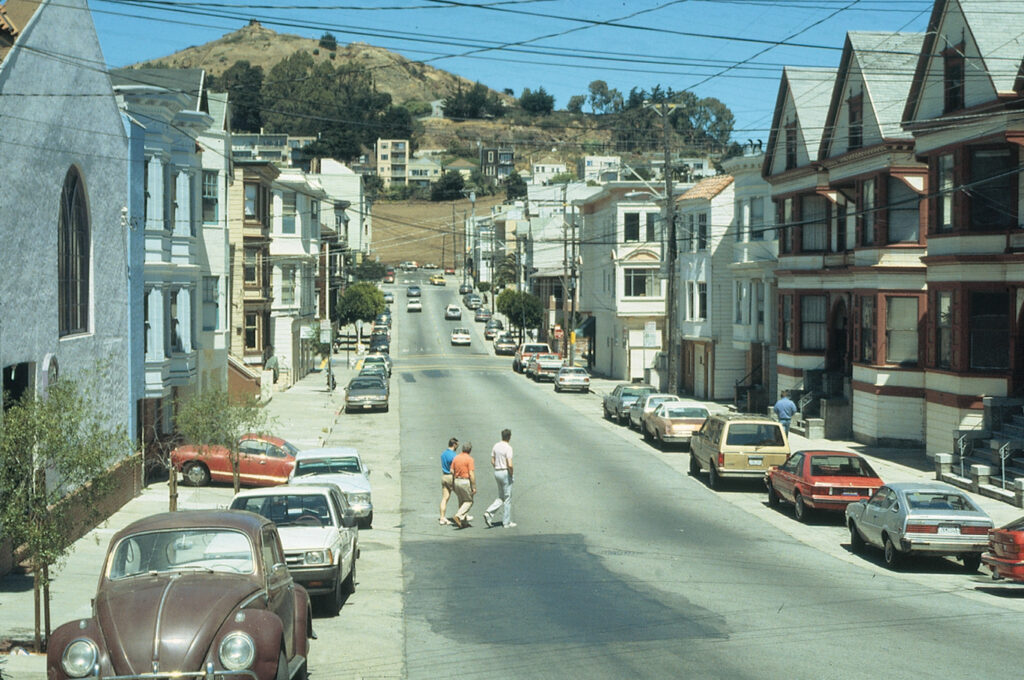 LEFT: Men in front of the Castro Theater, circa 1978-1979. Photo by Crawford Wayne Barton. Courtesy of the Crawford Wayne Barton Collection, Gay, Lesbian, Bisexual, Transgender Historical Society. RIGHT: Looking north on Eureka Street, with MCCSF on the left, 1989. Photo by Max Kirkeberg. Courtesy of the Max Kirkeberg Collection, San Francisco State University.
MCCSF was founded in 1970 and moved to the Castro in 1979. It emerged in the midst of a decades-long struggle for legal rights and social recognition for gay, lesbian, bisexual, transgender and other queer people – a struggle that's ongoing. That history is often marked as starting with the 1969 Stonewall riots in New York. But MCC San Francisco emerged from earlier, more formative moments.

One was a New Year's Eve party in 1965. It was sponsored by the Council on Religion and the Homosexual (CRH), one of the first efforts at building connections between gay and lesbian people and religious leaders in San Francisco. Despite assurances made by the police beforehand, the event was raided and guests were arrested. This led to prominent clergy – complete with collars – speaking out publicly, criticizing the police and supporting LGBTQ people.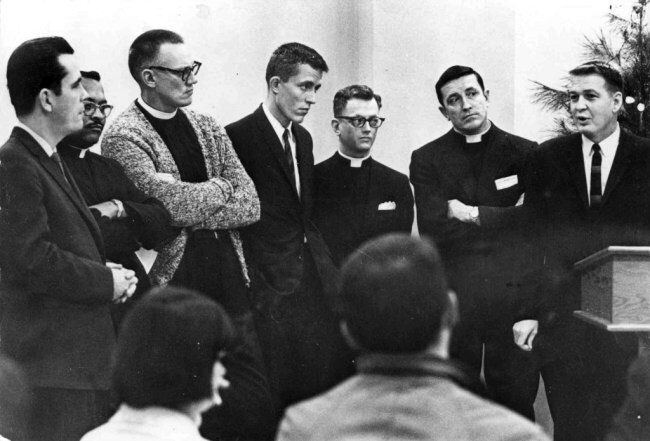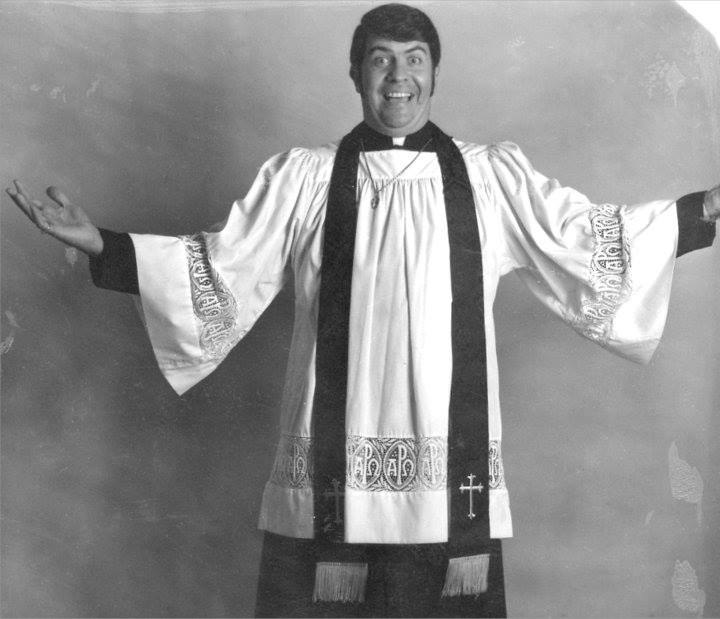 Another was the founding of the first Metropolitan Community Church in October of 1968 in Los Angeles. It started in the living room of its founder, the
Rev. Troy Perry
, heard here giving his iconic greeting on February 21, 1988. Perry was a Pentecostal minister who had been kicked out of two pulpits because of his sexuality. He decided God wanted him to start a church that accepted LGBTQ people and saw sexual and gender variety as God's good gift. What was meant to be a short-lived religious waystation until other churches renounced homophobia and fully welcomed LGBTQ people became an independent denomination with congregations around the country. MCCSF was the second MCC church and its leaders played important roles in the denomination's growth. At the time MCCSF was founded, there were few religious options for gay and lesbian believers. People who wanted to be out about their sexuality and their Christian faith found that MCC churches were often their best options. But once they got there, they faced a new set of struggles.
Rev. Jim  Mitulski, pastor of MCCSF from 1986 – 2000, reflects on the relationship between sexuality and Christianity at MCCSF. Interview by Siri Colom.